Laser Services
Laser cutting provides short lead-times, no tooling costs, and excellent material usage. At TMS, our equipment enables us to be flexible in scheduling orders because of our 24/7 operating capacity. If you can dream it, we can do it.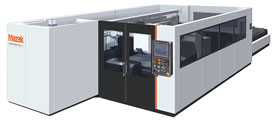 Materials handled include:
Mild Steel up to 1"
Stainless Steel up to 1/2"
Aluminum up to 3/8"
Other capabilities: